ELF GOLF Manages all types of golf events.
All golf events or with a foreperson scramble.
The second largest golf company with winning
purses up to $2,000.000 all golfers qualify.
Corporate Golf Events
Non – Profits Golf Events
Specialty Outings CBD Golf Events
Specialty Outings Cannabis Golf Events
School Golf Events (K thru 12 & College Tournaments)
GENEVIEVE'S DREAM INAUGURAL GOLF TOURNAMENT
BROUGHT TO YOU BY GENEVIEVE'S CAROUSEL CHALLENGE, INC.
AND GLOBAL CANNABINOID RESEARCH CENTER (GCRC)
PORTER VALLEY COUNTRY CLUB
19216 SINGING HILLS DR, NORTHRIDGE, CA 91326
04.25.22 Registration at 8AM 10AM Tee Off
Write checks out ELF Investor Group
Best Foursome $2,000 Purse
Alternative Golf Tournaments
Exciting
Get your products, brand, services or events to thousands of young, devoted E.L.F fans today!  When you work with us, you're part of our crew.
Lucrative
Courses, club makers, clothing and apparel companies, and more have found success with E.L.F campaigns and tournament sponsorship's.
Fun
E.L.F is proud to work with all kinds of businesses of all sizes and budgets, providing customized campaigns and payment plans.
call us at!
(800) 906-0679

E.L.F tournament sponsorship's help build success 4 you.

Interested in our event:
Contact: 1-800-906-0679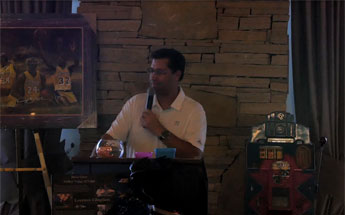 Interested in our auction:
Contact: 1-800-906-0679

Have prizes for our event:
Contact: 1-800-906-0679