The mission of E.L.F Golf Foundation by enabling access to all non PGA and PGA Professionals, to the game of golf only four person golf tournament all age groups to learn how to play as a team with a winning purse up to $2 Million Dollars.
Let's work together to continue inspire and change the world.
Sponsors
Interested in becoming a strategic sponsor please send inquires to: form@mytestwebsite.com or call 800.906.0679
ELF Social Responsibility
Choose a 501(c)(3) charitable foundation of your choice. Our mission is to change the world of the GOLF impact the lives of Women, Diversity, Youth and the Best Foursome game of golf.
Get your product, brand, service or event to thousands of young, devoted ELF fans today!
ELF premier online marketing platforms stretch far beyond our name, delivering millions of impressions per month for golf brands large and small all around the globe. Courses, club makers, clothing and apparel companies, and more have found success with ELF campaigns and tournament sponsorship's.
Demetrius "Mitch" Crump
Founder/Chairman
His work in the corporate and government sectors has developed extensive marketing intel that he tailors thoughtfully to each account.
Ron Smithburger
Vice President/IT/Golf Simulator
Ron has helped businesses of all sizes on. His adventures have gifted him with refreshing perspectives that weave through his marketing style.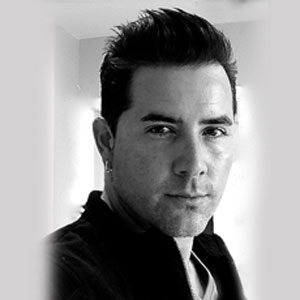 Greg Mills
Founder/CEO
Greg is passionate about helping our clients achieve their business objectives through strategic and effective brand experiences.
Svetlana Feller
Partner/Finance & Operations
The Cog that keeps us running. Svetlana navigates behind the scenes with style and ease. Her oversight of office operations keeps the firm striding forward.
Ray Cano
Media Director
Identify press opportunities through evolving issues.
Develop content for dissemination via press releases, social media, websites and other distribution channels.
J Ro
Director/Partnerships
Responsible for the development of strategic partnerships and execution of multi-platform, consumer facing promotions operated amphitheaters across the country. 
Lane Peskin
Partner/Marketing Director
Lane has more than 30 years of marketing experience. He is a problem solver and an expert when it comes to public outreach. He helps move projects forward.
Saul Escudero
Auctioneer / Master of Ceremony
Saul has worked a lifetime to create connections to the entertainment industry that are second to none.  Dedicated to providing the direction and leadership necessary to help a business succeed, he has long served as a resource center to the sports entertainment and motion picture industry.